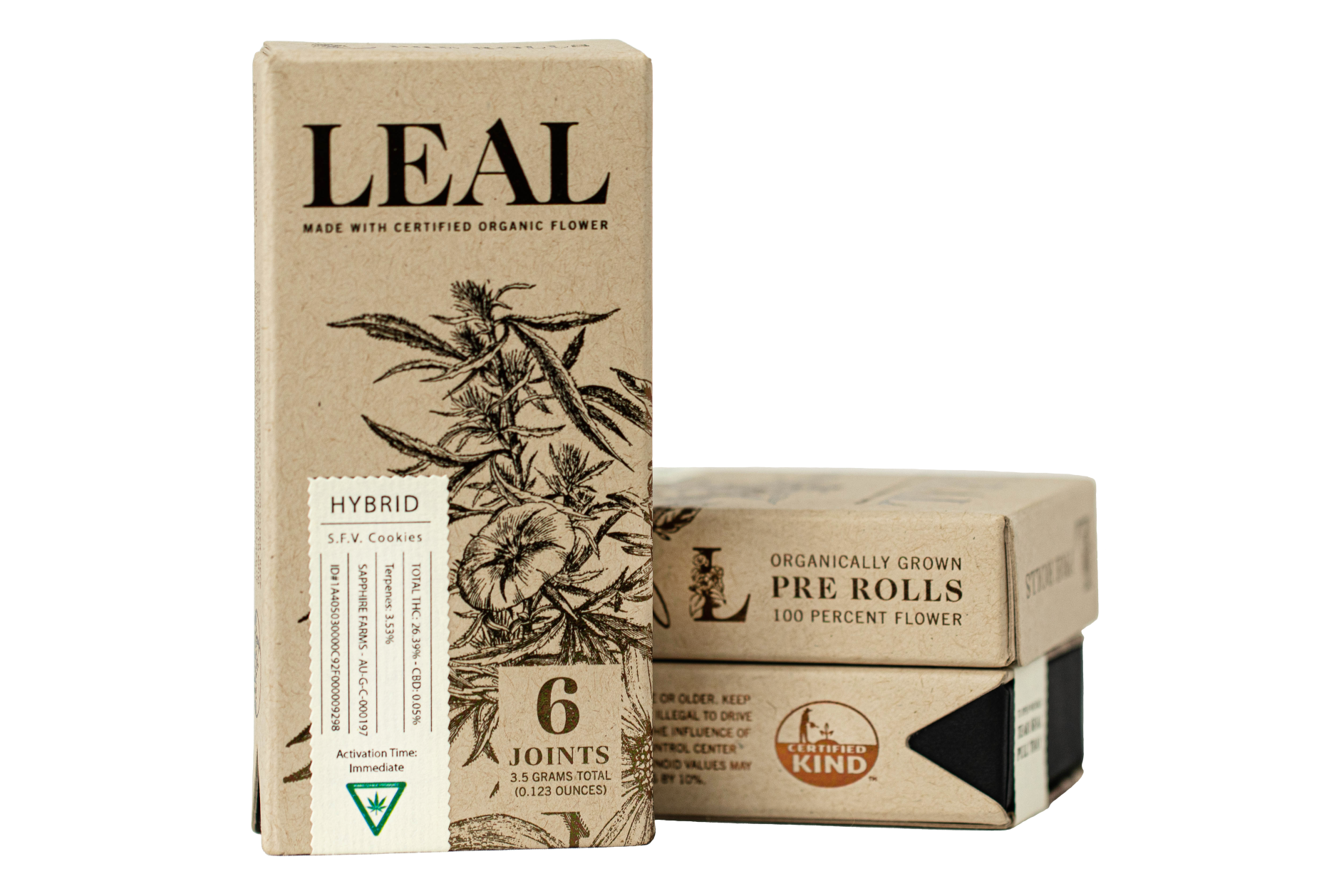 Pre-Roll Multi Packs
Leal Pre-Roll Multi Packs provide convenience, portability, shareability, and the right sized joints for any occasion.
Our multi-packs contain an eighth of an ounce separated into six, 0.58g joints of 100% flower (never shake or trim) grown from a Certified Kind farm. The flower in our Pre-Roll Packs are comprised of our "Select Cuts" — our farm's top-tested flower in both THC and Terpene percentage.
Whether you're heading to your favorite happy place, hanging out with friends and family, or sitting in the comfort of your home — when you want a quality cannabis product that provides a great experience every time, we'll be ready for you.
Available Strains:
Animal Face
Gazzurple
GMO x Eastside
Kush Cake
Lemon Venom
Nic The Bruiser
San Fernando Valley Cookies