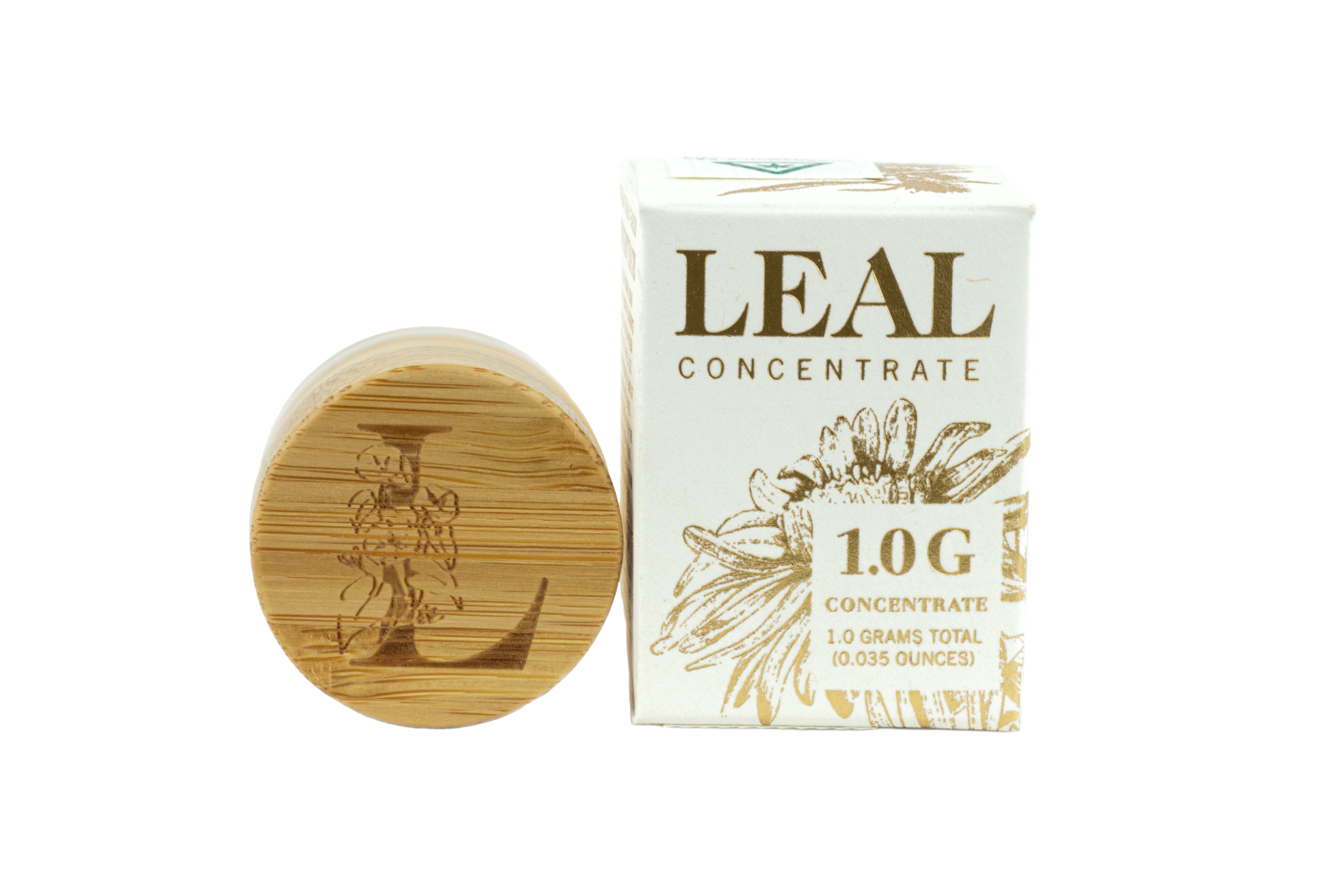 Concentrates from Leal
Leal Concentrates provide a high potency alternative for those looking for a smoking experience beyond the traditional standard of Flower.
All of our concentrates are derived from cannabis that is frozen in its entirety immediately upon harvest. Once preserved, the cannabis is then paired with an extraction method to create various final forms such as: Live Resin, Crumble, Badder, Diamonds, Shatter, and other forms of concentrates.
Leal Concentrates start at roughly 60% THC and increase significantly depending on its final form and the strain of Flower it is derived from.
Made for the connoisseurs of cannabis, Leal Concentrates are created with you in mind – a highly potent, full-spectrum experience that provides an abundance of flavors, aromas, and impactful effects.
Available Live Resin Strains:
Cherry Lime Runtz
Chiesel
Dark Star
Do-Si-Dos
Fritter
Graveyard Kush
Hi-Biscus
Larry OG
Meat Breath
Nic The Bruiser
Peanut Butter Breath
Platinum Cookies
San Fernando Valley Cookies
Squirrely OG
Super Boof
(Strains May Change Seasonally)