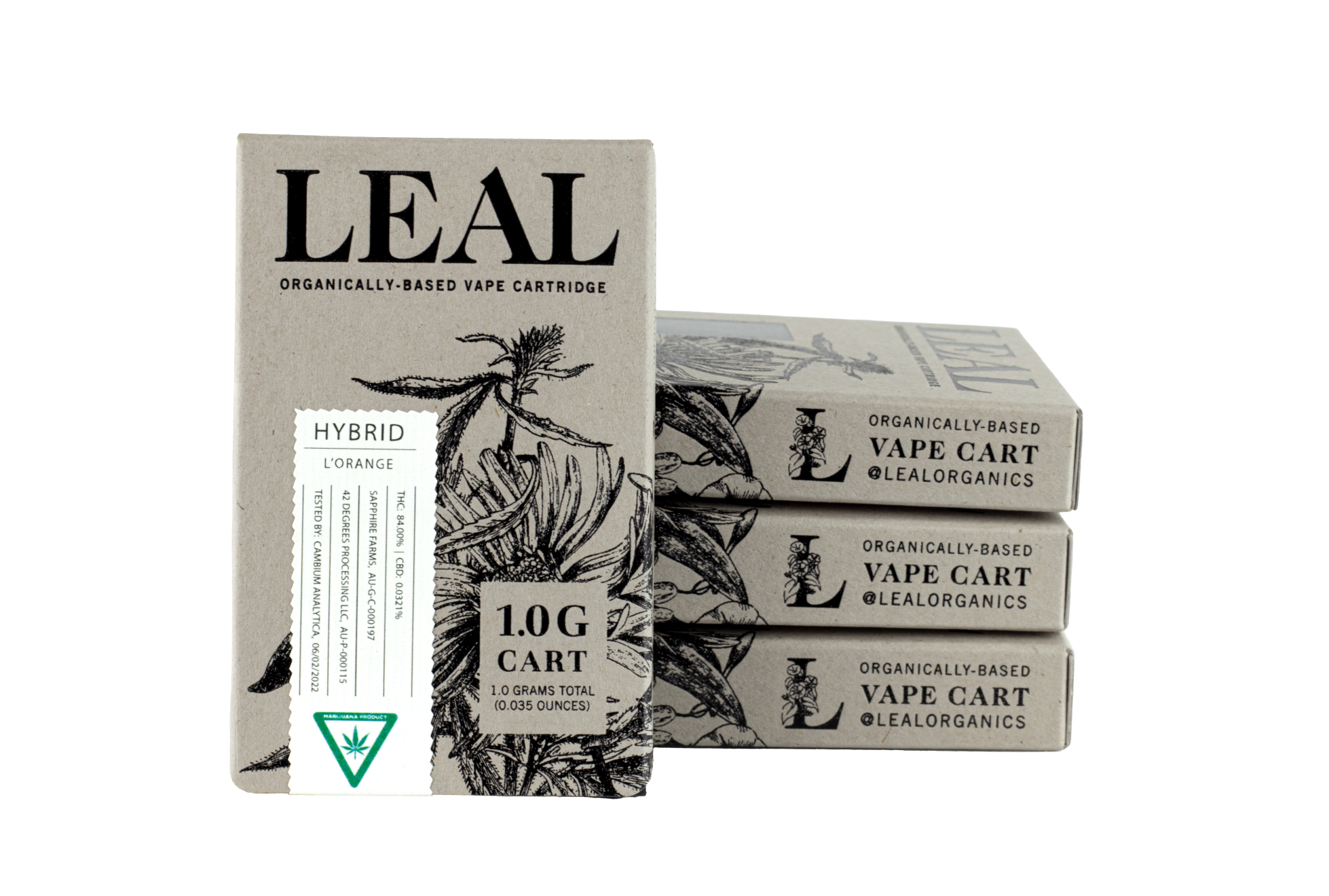 Vape Cartridges
Leal Vape Cartridges come in a 1.0g size, each containing cannabis oil that has been extracted from our Certified Kind© farm's flower.
After extraction, the oil is then reinfused with 100% Natural Terpenes to provide you with the best tasting flavors available.
All vape cartridges utilize a 510 thread for easy compatibility with your current vape pen and battery.
For those looking for something instant, delicious, and compatible – Leal's vape carts translate into a tasty, smooth-burning extract that we hope you love smoking as much as we do!
Available Strains:
Alaskan Thunder F*ck
Blue Dream
Cannaloupe Haze
Cherry Pie
Gas Berry
Gorilla Glue #4
Mango Kush
Marionberry Kush
Maui Wowie
Northern Lights
Orange Cookies
Pineapple Diesel
Purple Punch
Sunset Sherbert
Strawnana
Super Lemon Haze
Sweet Island Skunk
Tropicana Cookies
(Strains May Change Seasonally)